Ford Motor Company is an American automobile manufacturing company located in Dearborn, Michigan, United States. It was founded by Henry Ford and incorporated way back in June 16, 1903. The multi-billionaire company sells automobiles and commercial vehicles under the Ford brand, and luxury cars under its Lincoln luxury brand.
Ford has had a significant impact on the automotive industry since they first started rolling out cars 110 years ago. As one of the oldest car manufacturers, Ford has a rich history, filled with interesting facts that you may not know. Check out these interesting Ford facts to learn more about what makes this brand treasured by car owners.
The current CEO of Ford Automobile is James "Jim" D. Farley, Jr.
His grandfather, who began work at Henry Ford's River Rouge Plant in 1914 inspired his career in automoblies.
The very first Ford car sold was to Dr. Pfennig in 1903, for a grand total of $850.
The "Model A" had a 2-cylinder engine, and could reach a max speed of 30 mph. Henry Ford built it in a workshop behind his home in 1896.
William Clay Ford, Jr., or Bill Ford, currently owns the first Ford vehicle ever sold in 1903.
After joining the company in 1979 as a product planning analyst, he held positions in manufacturing, sales, marketing, product development and finance. During the 1982 Ford-United Auto Workers labor talks, which launched the employee involvement movement that revolutionized the industry, he served on the company's National Bargaining Team. In 1983 he began a 12-month course of study as an Alfred P. Sloan fellow at the Massachusetts Institute of Technology. He was elected chair and managing director of Ford Switzerland in 1987.
Henry Ford and Thomas Edison were lifelong friends
As requested by Ford, Thomas Edison's son captured Edison's last exhale in a test tube and sealed it with a cork, this has been stored as a memorial to Edison's "life and breath."
Ford's signature blue, oval logo was not introduced until 4 years after the company had already been in production.
Childe Harold Wills designed the company's lettering we see today in 1907, a long time friend of Henry.
Since 1903 until today, about eight major emblem changes have been made in total, all of which finally evolved to a rather sleek design that flourished in 2003 with the new "Centennial Blue Oval" – its official name. The chubby one from 1927 was replaced in 1957.
In 1914 Ford offered its employees double the current market average, creating Henry's "$5-a-day."
The new salary, accompanied by a shorter working day and company profit sharing, minimized employee turnover. This was significant in growing the middle class and fair wages movement. Henry was quoted saying he wanted to help his workers to a "life" not just a "living."
This translated to increased productivuity if workers, and it enabled them to be able to afford and buy a car that they had a hand in making. What an amazing way to encourage employees.
In 1964, after the Mustang debuted, 94,000 toy Mustangs were sold.
94,000 pedal-powered toy mustangs were bought for children the following Christmas season.
Four decades later, the pedal-car with the Mustang logo came back and demand extended beyond children. Parents and grand-parents bought them as well, some of whom may have owned an original.
"That Mustang became one of the hottest pedal cars of all times," said Mark Bentley, Ford licensing manager "At first they were simply toys, but now adults see them as collectables."
In 1965, a Mustang was transported in 4 separate pieces to the observation deck of the Empire State Building
They used resident elevators to do this, where it was reassembled and photographed by helicopter. Later, they reassembled the car inside the building, until it was eventually taken apart and removed from the building 5 months later.
Jim Morrison only ever owned a ford car
The legendary Doors singer and leader Jim Morrison only ever owned a 1967 Shelby GT 500.
The F-Series has been consistently ranked as the #1 selling car in America.
The F-150 has been the best-selling truck (and vehicle) in the United States for more than 40 years. How amazing!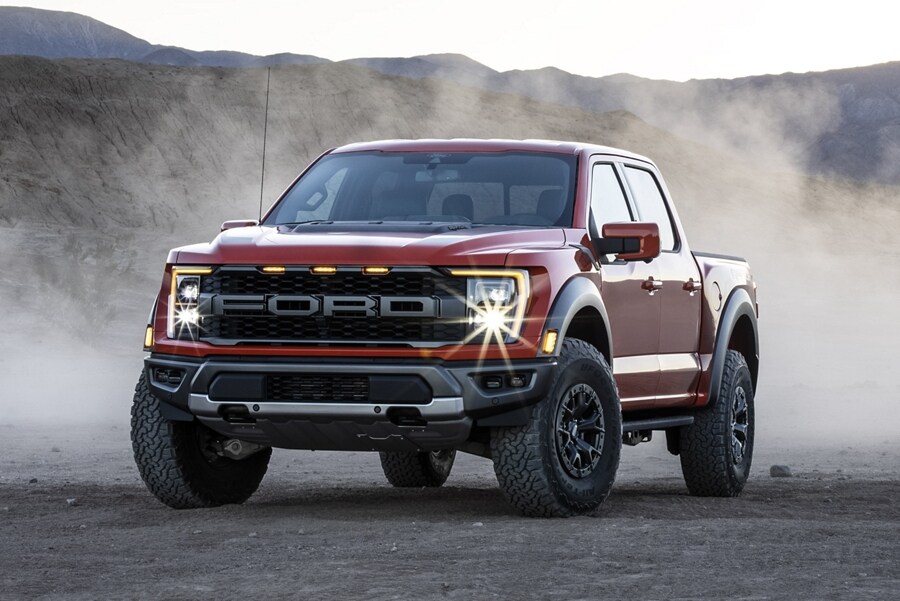 Are a part of this multi-national company's customer list? These are some amazing and interesting that facts you should know.
If you would like to read some more amazing articles about automobiles, check out our other blogs. Also, make sure to follow Instagram Page to stay up to date with us.